With Gratitude This Thanksgiving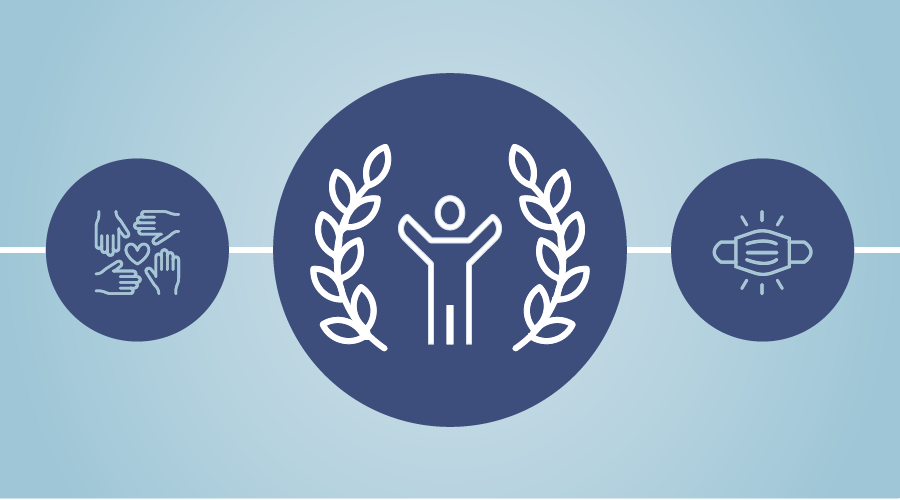 2020 started like every other year. Our customers and team were happy and healthy. Business was going well. Then, COVID-19 hit.
Without the commitment and dedication of our talented, hardworking employees, we wouldn't have been able to keep our doors open during the coronavirus pandemic. For example, it wasn't easy to pivot to making personal protective equipment (PPE) when our lead apron orders slowed down, but, thankfully, we had the right people with the right backgrounds on our team to make it happen.
We are counting our blessings during these extraordinary times, and there are so many incredible team members among them. Here are just a few people whose valuable contributions during the pandemic we give thanks for this Thanksgiving.
Director of Manufacturing and Product Development Nathan Winnagle and Quality Supervisor Timika Jackson joined the team in late 2019 and early 2020. They brought with them strong medical device experience in regulatory and quality, which helped guide us through the world of regulations when making and selling PPE.
Senior Product Manager and Clinical Liaison Stephanie Phillips' clinical knowledge and a strong understanding of the material we needed to make PPE helped us produce a top-quality product. After all, with 25 years of experience as a registered nurse in critical care and interventional radiology, she wore PPE at one time.
Production Technologies Manager Betsy Laster and Product Designer Joshua Bond, our gifted pattern makers, quickly jumped into design patterns and work instructions for the production team to use to make PPE.
Human Resources Manager Susan Durant found us temporary work for production to handle the high PPE volume.
Kathy Ingleson and Tom Peterkin, our on the floor production supervisors, had to reorganize the production floor to accommodate a very different process for making isolation gowns while still managing our core apron business.
With their strong sewing backgrounds, all of our talented production artisans quickly learned how to sew PPE. You can learn how we met the escalating need for PPE in this article.
We didn't have the technology in place to work from home, but Bill Coleman, manager of information technology, quickly accelerated his plan to upgrade our technology to allow most of our office workforce to work from home safely. This was not easy, especially during COVID-19, and took a lot of coordination with outside vendors. We applaud Bill for keeping us all up and running.
Customer Care Manager Candace Vernon didn't miss a day of work and faithfully came into the office while her entire customer care team worked from home. She acted as the liaison between the factory and customer service, ensuring orders flowed smoothly and accurately to production. She also did an amazing job keeping her remote team working cohesively, holding frequent team meetings to keep them all on the same page.
Our employees are the backbone of Burlington Medical under normal circumstances—under these unusual circumstances, they were the glue that kept us sane and functioning flawlessly.
We hope you have a happy and healthy Thanksgiving. Thank you for being part of our Burlington Medical family!
Are you interested in working at Burlington Medical?
Visit us online to see the opportunities to join our team!