Choose The Right Apron
We know the field of radiology and the people who work in it. This allows us to offer products that are personalized for each individual, ensuring the best fit and protection. By identifying how you will use your apron, we can guide you to the best option for your needs and preferences.  

HIGH QUALITY PROTECTIVE MATERIAL
Being closer to the source might mean you need additional protection. Where are you standing in the room? How powerful are the beams you are working with?. Our protective materials are available in 0.5mm, 0.35mm, 0.25mm lead equivalency.

HEAVY USE GOES BETTER WITH LESS WEIGHT
If you are wearing lead aprons for longer durations of time, they can get heavy. That's why we have developed protective material that attenuates at a high rate, meeting ASTM and IC standards and is lighter weight.

Burlington offers different styles: frontal, wraparound, vests and kilts as well as half aprons, thyroid collars, caps, sleeves and leg wraps. Consider your position in the room and where you may be exposed. That will ensure you have optimal protection. Rest assured, we've got you covered!

Choose your fabric, pick a pattern, the embroidery or lettering you need, if you want something that's truly unique, our highly skilled artisans can bring your imagination to life with tailored aprons.
LIGHTWEIGHT, QUICK & CONVENIENT
FRONTAL APRONS provide quick and convenient protection. These aprons are lightweight and the perfect choice if you do not turn your back to the source of radiation.
PROTECTION FROM EVERY DIRECTION
FRONT + BACK ONE-PIECE APRONS weigh more than frontal protection aprons, but the additional lumbar support options can make them feel light. One-piece aprons can make managing, storing, and putting on your apron easier than an apron with two-pieces.
BEST PROTECTION & WEIGHT DISTRIBUTION
FRONT + BACK TWO-PIECE aprons provide some of the best protection and weight distribution. If you need an apron that protects from all sides and provides superior weight distribution, choose a two-piece option.
Optimize weight
with our tailored apron
Eliminate excessive material without reducing its protective characteristics.
Get the space-age heat dissipation technology developed by NASA
Outlast®, an option exclusively available for Burlington garments, absorbs, stores and vents excess body heat to regulate temperature balance and delay the onset of sweat, helping you stay cool and comfortable.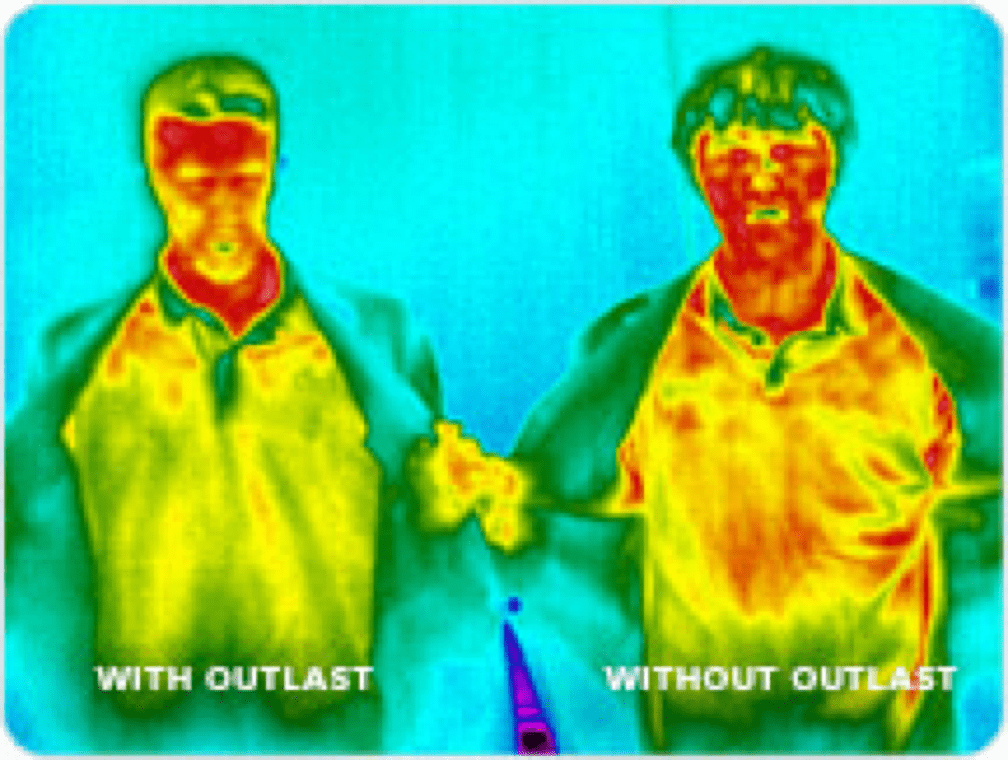 Compliment
infection control
efforts with Dartex™
Dartex™ fabrics provide antimicrobial properties with a fluid resistant, wipeable surface that stands up to 10,000 ppm bleach applications.
Hand-crafted
artisanal quality
Our aprons, each made in our US facility, are engineered from the highest quality materials available in the market.