Safety, Cleaning & Storage Tips
The sale of all disinfectants are currently limited to healthcare facilities only. 
Please email info@burmed.com or call
1-800-221-3466 for more information.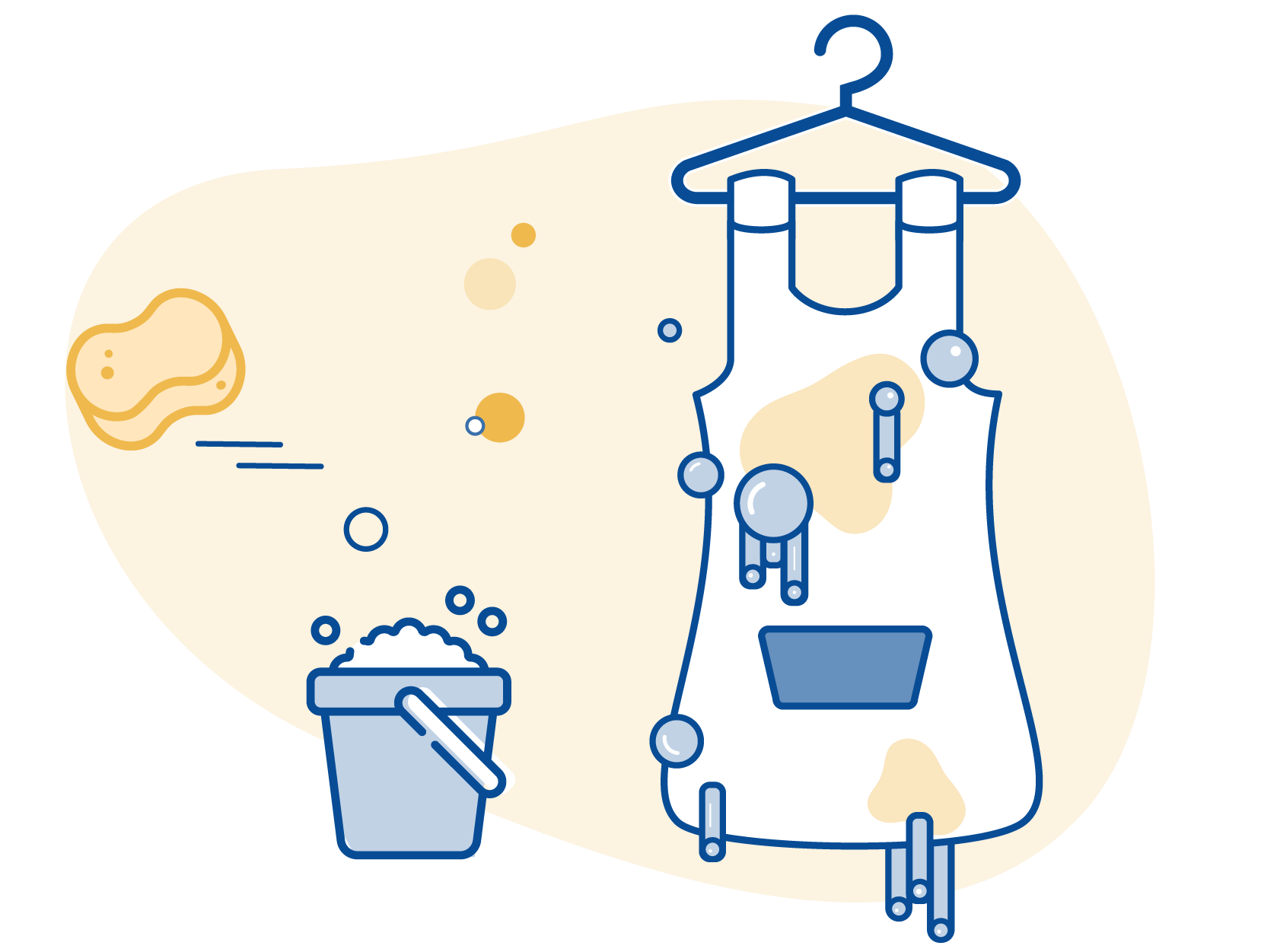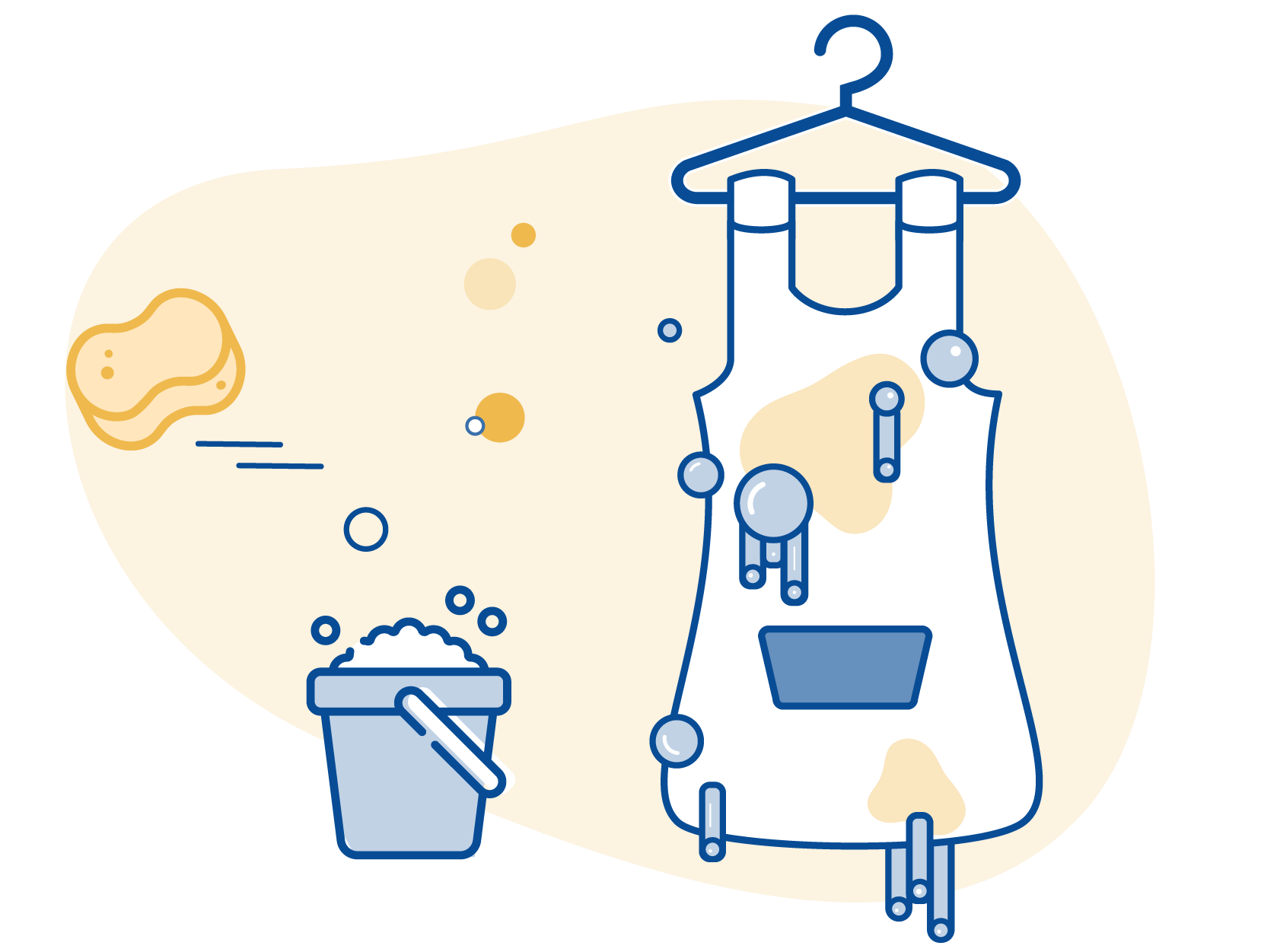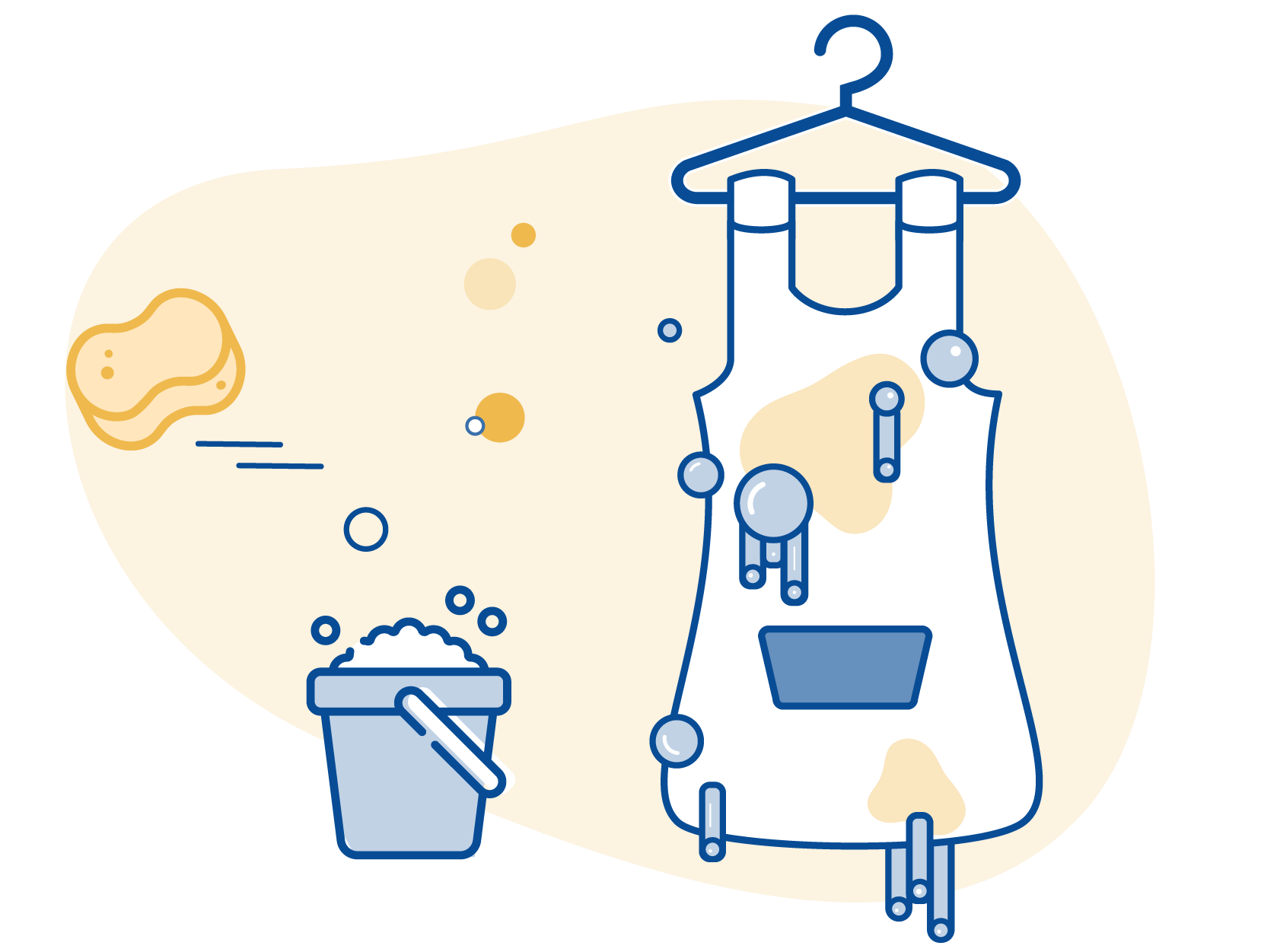 EXTENDING APRON LIFESPAN
The following is a quick informative tick list for your lead aprons and protective apparel. If you have any additional questions, please reach out to us.
IMMEDIATELY AFTER RECEIPT
Inspect your products immediately to ensure that the materials are free of defects.

Notification of defects is required within 14 days.

ONGOING INSPECTIONS
Annual inspections are recommended; here are some issues to look for:

Tears and holes located within eight inches of the vertical center line

These are critical and should be evaluated by your Health Physicist department for acceptability

Products with tears or holes that exceed your facility's acceptance criteria should be removed from service

Buckles, Velcro, and straps position the products for proper coverage

Broken or damaged features that prohibit the correct positioning of the product should be repaired, or the apron removed from service
IMPORTANT SAFETY INFORMATION
Burlington Medical products do not provide complete user protection — they attenuate X-ray energy to proportionate levels based upon the lead equivalency of the protective material.

Risk and limits of use must be determined by the Radiation Safety Officer (or corresponding authority) at your facility.

Protection levels for each product are typically 0.25mm, 0.35mm, or 0.50mm (+/- 5%) lead equivalency.

Each product is provided with permanent labels stating the protection level of the product.

Protection levels are determined by testing in accordance with ASTM Standard ASTM 2547-06(2013) & IEC 61331-1:2014.
CLEANING YOUR APRON AND PROTECTIVE APPAREL
Most dirt and water-soluble stains, including blood, body fluids, and barium contrast media can be removed using mild household dishwashing liquid-type soaps/detergents diluted in cold water and a soft bristle brush.

Rinse with water and hang to dry.

Quaternary ammonium cleaners/disinfectants (QATS) such as DisCide and Sani Cloth may also be used.

Avoid using petroleum-based cleaning solvents or solutions containing bleach.

Test for colorfastness in an inconspicuous area.

Do not machine wash or machine dry.
STORING YOUR APRON AND PROTECTIVE APPAREL
When your apron is not in use, hang it by the shoulders, use the straps, or place it on an apron hanger.

Avoid folding or stacking aprons.

Avoid sitting while wearing an apron.

Do not store your apron in extreme temperatures.