Safety, Cleaning & Storage Tips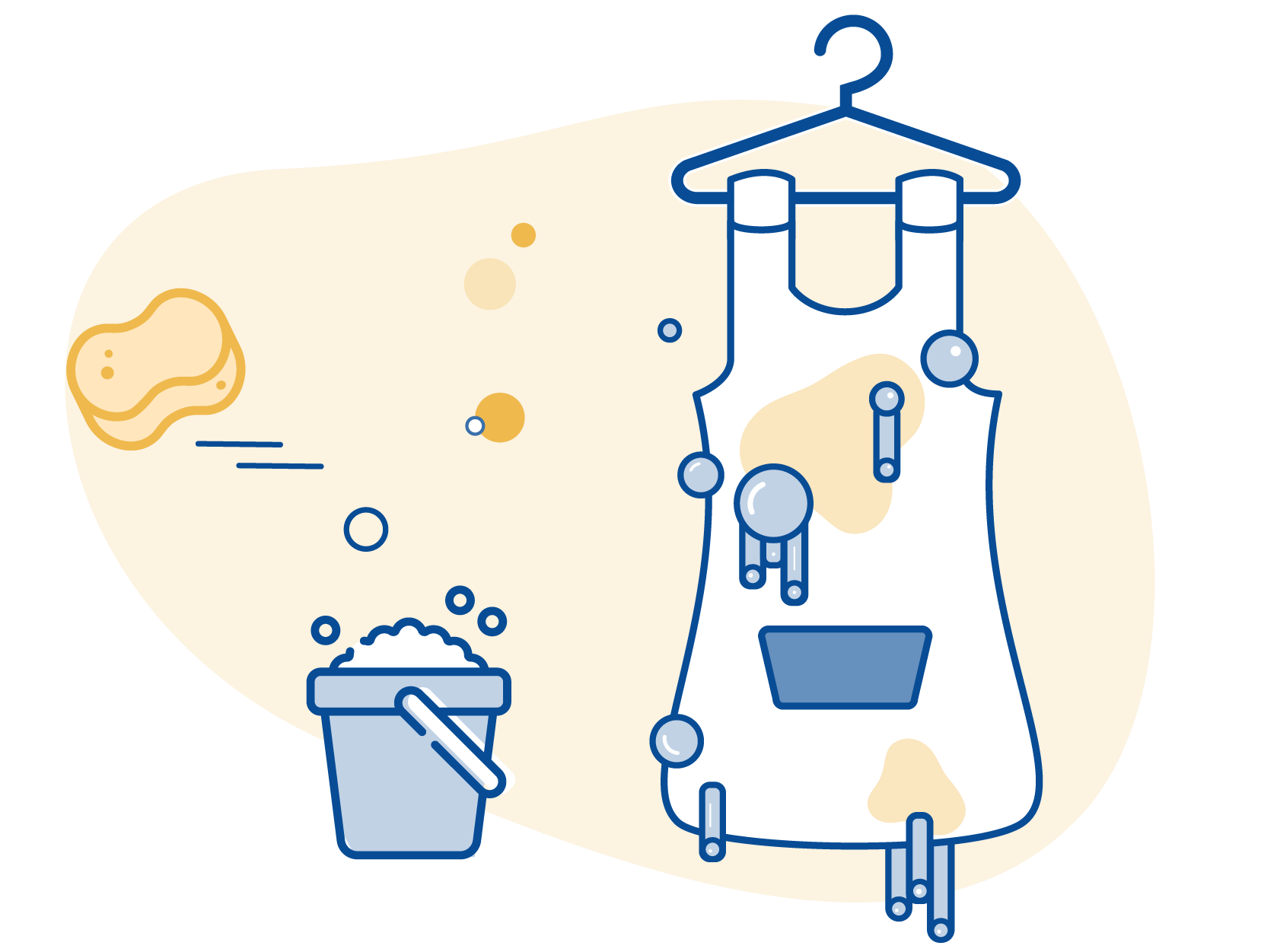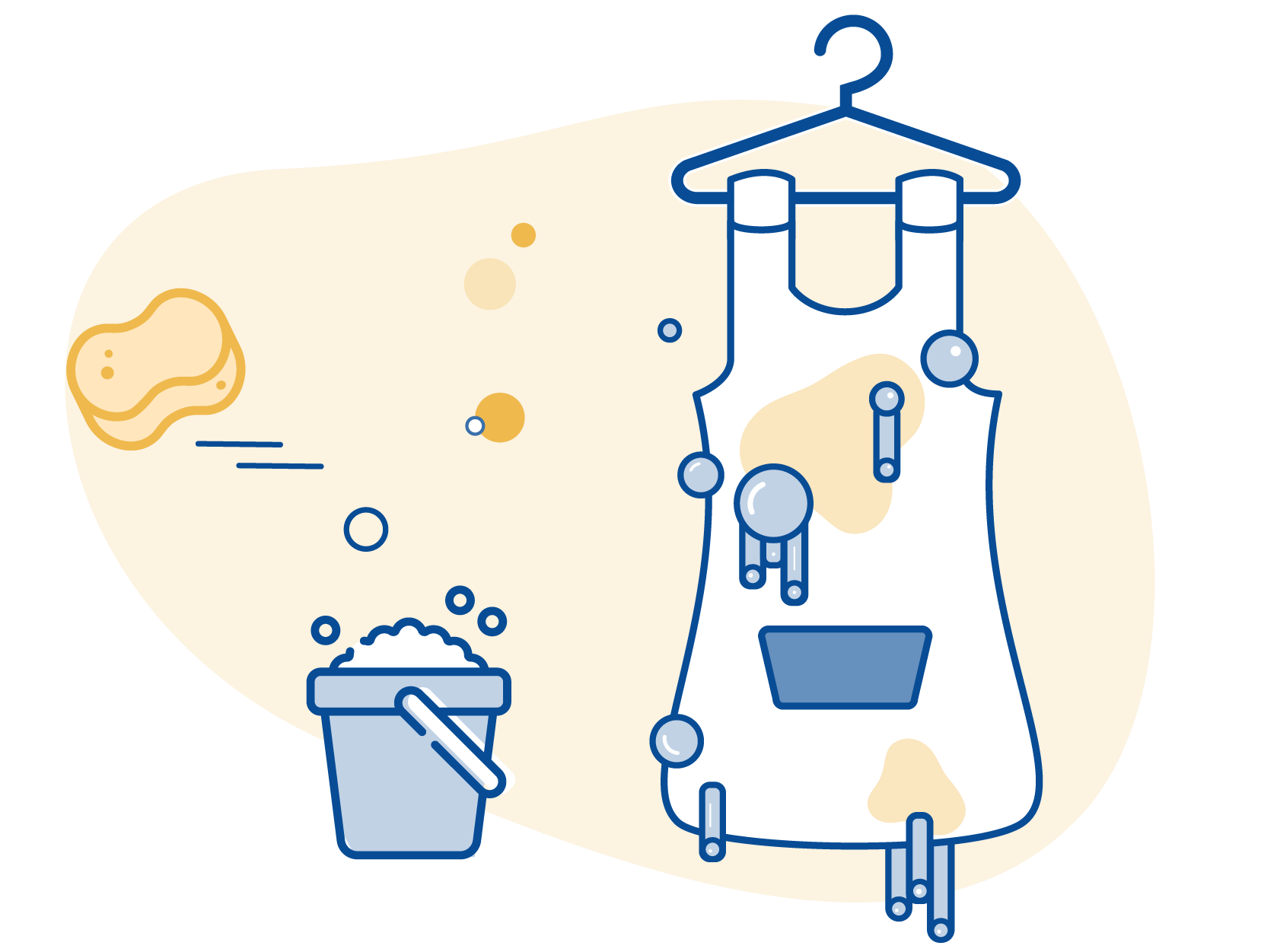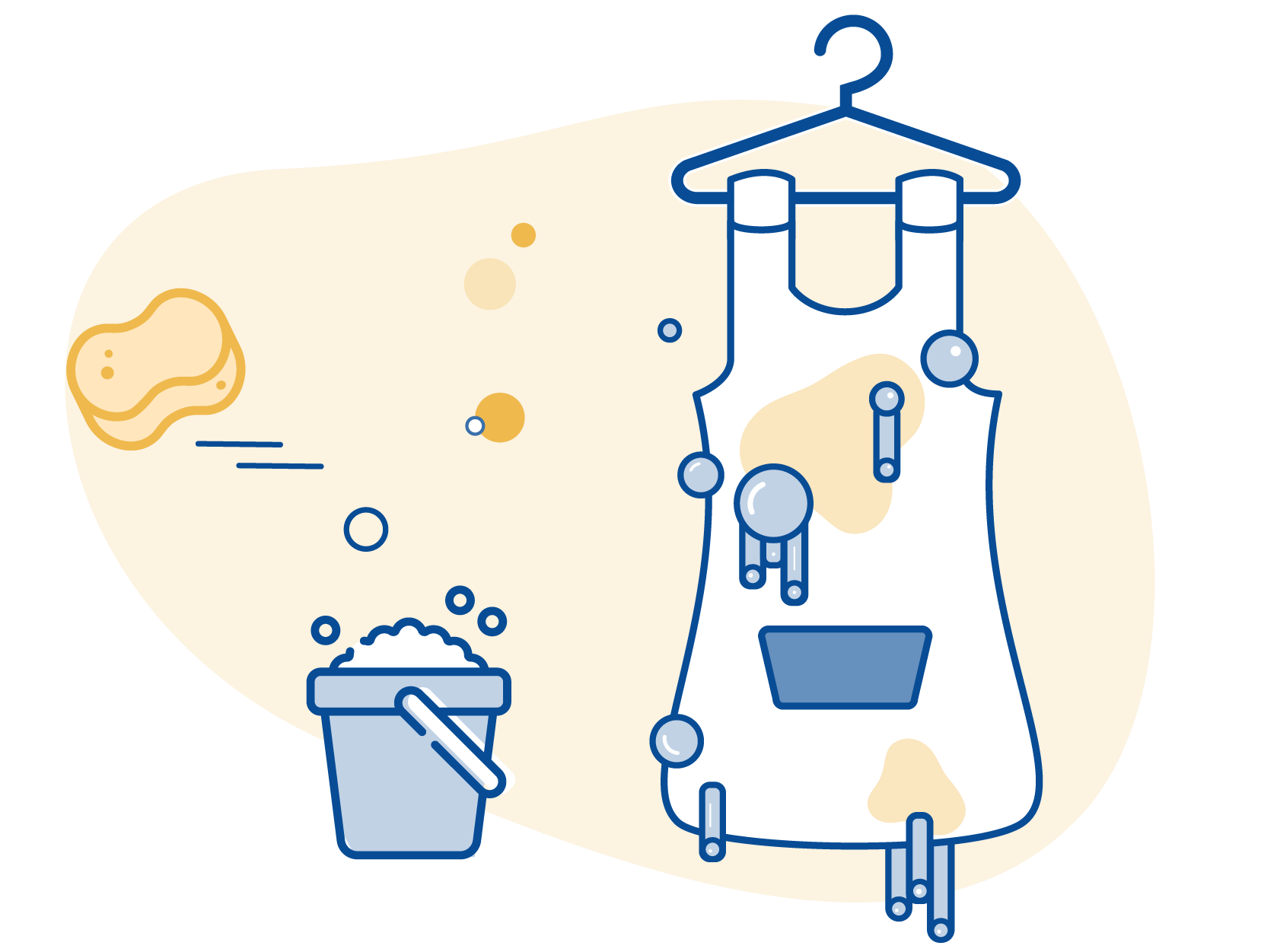 EXTENDING APRON LIFESPAN
The following is a quick informative tick list for your lead aprons and protective apparel. If you have any additional questions, please reach out to us.
IMMEDIATELY AFTER RECEIPT
Garments should be inspected upon receipt to ensure protective material is free of defects.

Notification of defects is required within 14 days.
ONGOING INSPECTIONS
Documented annual fluoroscopic inspections are recommended.

Any defects in protective material should be reported to and evaluated by the facility's Radiation Safety Officer.

Garments with defects in protective material that exceed your facility's acceptance criteria should be removed from service.

Buckles, Velcro, and straps position the garments for proper coverage.

Garments with broken or damaged features that prohibit correct positioning should be removed from service and repaired or replaced.
IMPORTANT SAFETY INFORMATION
Burlington Medical products do not provide complete user protection — they attenuate X-ray energy to proportionate levels based upon the lead equivalency of the protective material.

Risk and limits of use must be determined by the Radiation Safety Officer (or corresponding authority) at your facility.

Protection levels for each product are typically 0.25mm, 0.35mm, or 0.50mm (+/- 5%) lead equivalency.

Each product is provided with permanent labels stating the protection level of the product.

Protection levels are determined by testing in accordance with IEC 61331-1:2014 (BBG*), US ASTM – F2547-06(2013), IEC 61331-1:1994 (NBG).
CLEANING YOUR APRON AND PROTECTIVE APPAREL
Burlington Medical recommends that facilities establish a documented, regular schedule of deep cleaning and disinfection of radiation protection garments to assist in mitigating the risk of pathogen transmission.
​Deep cleanings should be done by a professional x-ray garment cleaning company such as Radiological Care Services (RCS).

Enhanced cleanings with peroxide-based (X-ray Apron Cleaner) or alcohol-based (DisCide) wipes help clean and eliminate surface organisms and should be performed between regularly scheduled deep cleanings.

Avoid using petroleum-based cleaning solvents or solutions containing bleach.

Test for colorfastness in an inconspicuous area.

Do not machine wash or machine dry. 
STORING YOUR APRON AND PROTECTIVE APPAREL
Radiation protection aprons should be hung by the shoulders or straps on an apron hanger.

X-ray aprons should be rolled, not folded, when traveling.

Avoid folding, stacking, or sitting while wearing aprons.

Do not store in extreme temperatures.

Proper use, cleaning, and storage of radiation protection garments directly affect their integrity.​