Introducing 12 new, modern fabric designs suited to every sense of style.
Get precise body measurements remotely—no touch and no room for error. 3DLOOK is a self-service, body scanning technology that supports Burlington Medical's made-to-measure capabilities for safe measuring without the need for in-person fittings.
We're Still Operating at 100%, You Can Order Your Equipment Today.
Receive a free DIY measuring kit with video instructions and video conferencing support.
The Most Effective,
Most Light
weight
Protective Material Ever
Learn about our new core material, up to 21% lighter and keeping health providers safer and more comfortable.
Introducing the Princess Vest—a new dimension of fit and comfort with improved breast protection.
See what makes Burlington better.
Our clinical experience, our quality, and our unique tailored aprons set us apart from the rest.
OUR CRAFT VIDEO
Better radiation protection with no excess weight. Less musculoskeletal strain through improved weight distribution.
We call it ethical protection—light without compromising protection or durability. Our 5-year warranty eclipses the 2-year industry standard.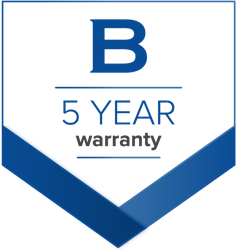 As our valued customer, you should expect that your Burlington Medical, LLC.-manufactured products will be free from material and workmanship defects for a minimum of 5 years.
Before BAIMS PRO, asset management systems came in a one-size-fits-all format.
BAIMS PRO is the only platform with the features and flexibility to provide a customized solution to any organization. Intuitive design and useful functionalities eliminate hours of work and remove the stress from inspections.
End-to-end radiation protection

COVID-19 Service Alert
Our commitment to customers during COVID-19
Protecting Providers Around the World
At Burlington Medical, health is priceless
Tailored Aprons at Burlington
Every inch is fit to your exact body measurements
Safety, Cleaning & Storage Tips
Extending Apron Lifespan