Protective Material Guide
Burlington Medical is on a mission to provide you with the most effective protective material available. We offer three different types of material with exceptional attenuation properties. All three protective materials are offered in thicknesses of 0.25mm, 0.35mm, and 0.5mm to offer the best options to fit your needs.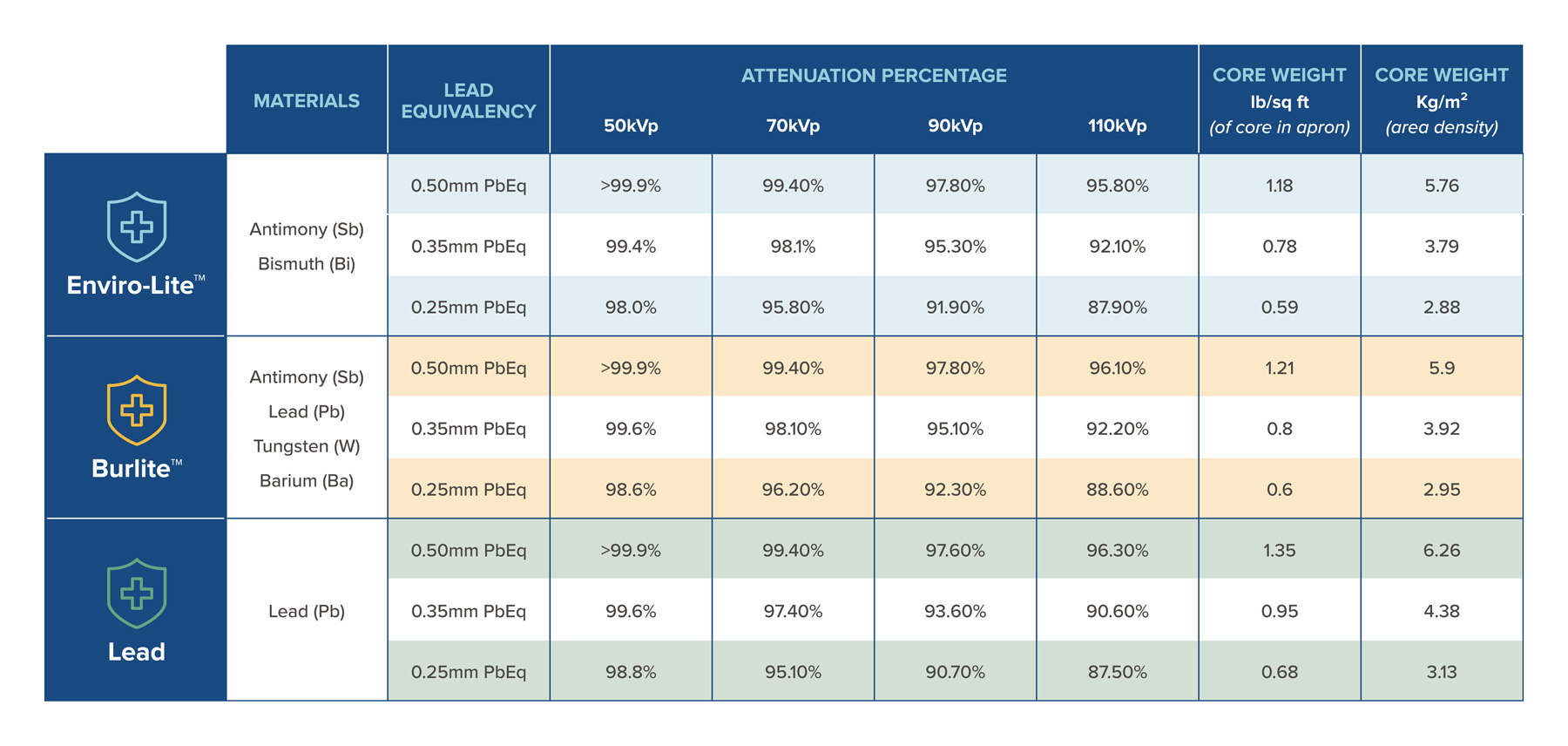 Enviro-Lite™
This is our Lead Free Protective Material. Enviro-Lite™ has been proven and tested to attenuate radiation at both high kVp and low in accordance with ASTM F2547-06(2013). If you are looking for a lightweight, lead free protective material that meets the newly revised IEC 61331-1:2014 international standard, we have a protective material to meet your needs.
Burlite™
This is our lead composite material made from antimony, lead, barium, and tungsten. It is lightweight and has strong protective qualities in accordance with ASTM and IEC standards.
Lead
The traditional material for protective aprons. Lead offers a low cost, dependable solution for your apron. Lead is heavier than our Burlite™ and Enviro-Lite™ protective material options.
Enviro-Lite™ Test Results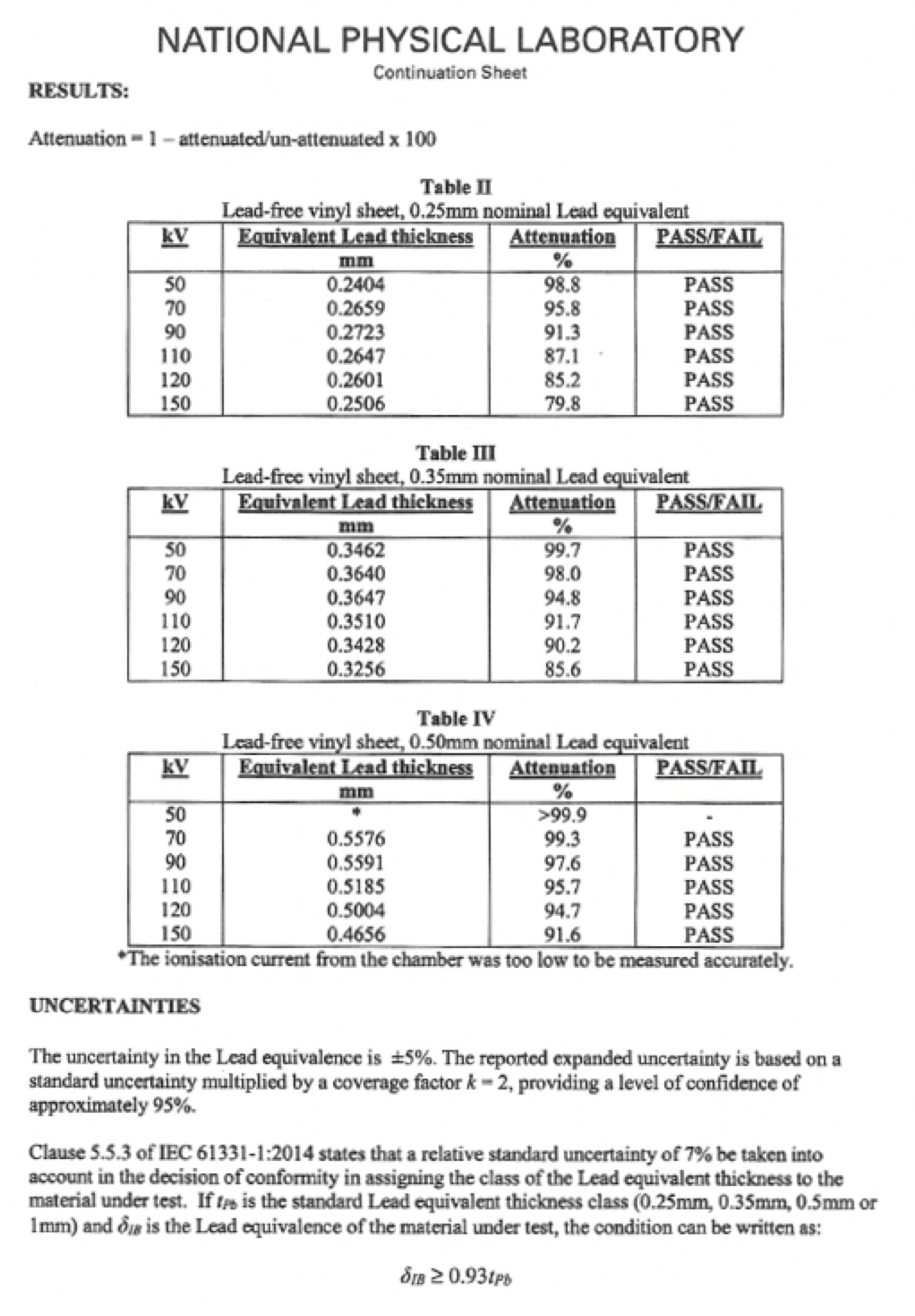 Burlite™ Test Results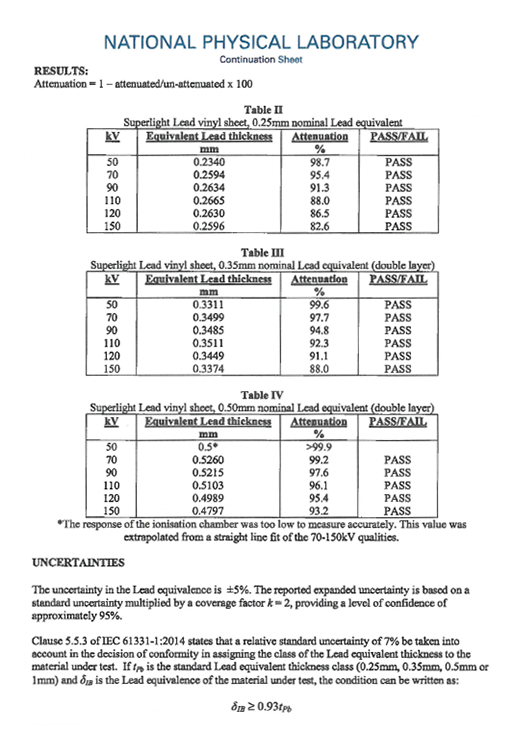 Lead Test Results