We have become one company to best serve and protect you
Please read on in order to learn about Burlington Medical's offering, and how to place your orders.
Burlington Medical | Bar-Ray Products | Lite Tech | ProtecX
Office Location
3 Elmhurst St, Newport News, VA 23603
Welcome to Burlington Medical
Thank you for your business! As a result of our merger with Lite Tech & Bar-Ray Products, we have been working diligently towards becoming one company best able to serve our customers. 
Through previous communications, we shared updates to our branding, product styles, size charts and fabrics. Going forward, all domestic apron orders will be manufactured at our Newport News facilities in Virginia. We offer many ways to serve you, including through our Account Managers, online at BurMed.com or by calling 1-800-221-3466. Please note we are still working on finalizing the transition of our veterinary and dental segments, please continue to place those orders directly through your account manager until further notice. 
Wholistic Protection
In addition to making the highest quality lead aprons in our US-based headquarters, we supply eyewear, gloves, barriers, drapes, patient positioning—everything needed to protect against scatter radiation, pressure injuries and infection risk.
The Only Tailored Aprons
We are the only major lead apron provider who offers fully tailored protective apparel. Every panel of our tailored aprons are cut for our customers' exact measurements so providers are not wearing one extra ounce of protective material.
Best Industry Lead Times
With policies, procedures, audits, and accreditation, we understand the value of expedited service. With our onsite manufacturing facility, we guarantee aprons will ship within days of receiving your order.
End-to-end radiation protection
*If you are interested in other products, please contact your account manager!
Choosing The Right Apron
We know the field of radiology and the people who work in it. This allows us to offer products that can be personalized for each individual to ensure the best fit and protection. By identifying how you will use your apron, we can guide you to the best option that fits your needs and preferences.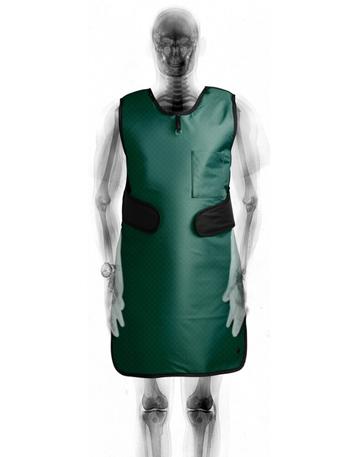 Frontal Aprons
This option provides quick and convenient protection. These aprons are lightweight and the perfect choice if you do not turn your back to the source of radiation.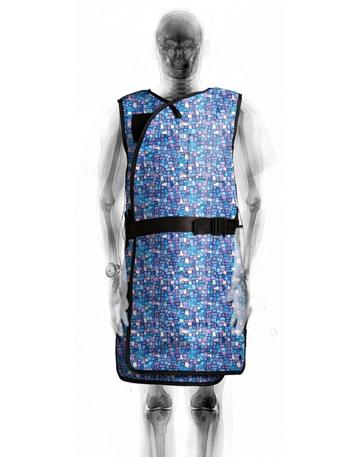 Front + Back One Piece Aprons
These aprons weigh more than frontal protection aprons, but the additional lumbar support options can make them feel light. One-piece aprons can make managing, storing, and putting on your apron easier than aprons with two pieces.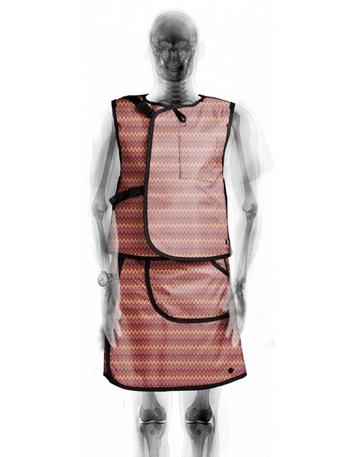 Front + Back Two Piece Aprons
This combination provides some of the best protection and weight distribution. If you need an apron that protects from all sides and provides superior weight distribution, choose a two-piece option.
Our Account Managers are here to help!
In addition to engineering the highest quality radiation protection apparel, Burlington Medical provides a higher level of service through no-touch digital fittings, complimentary fitting services, expedient order processing and shipping, and uncompromising craftsmanship.
Your Account Manager
Burlington Medical's dedicated account managers provide the best service in the radiation protection industry with face-to-face guidance on the X-ray protection garments and accessories you need to keep your staff and your patients safe. If you'd like to connect with your local account manager, please use the location tool below and request an appointment.