The Essentials of Pressure Management and Pressure Injury Prevention
Part 1: The Cost & Troubling Future of Hospital Acquired Pressure Injuries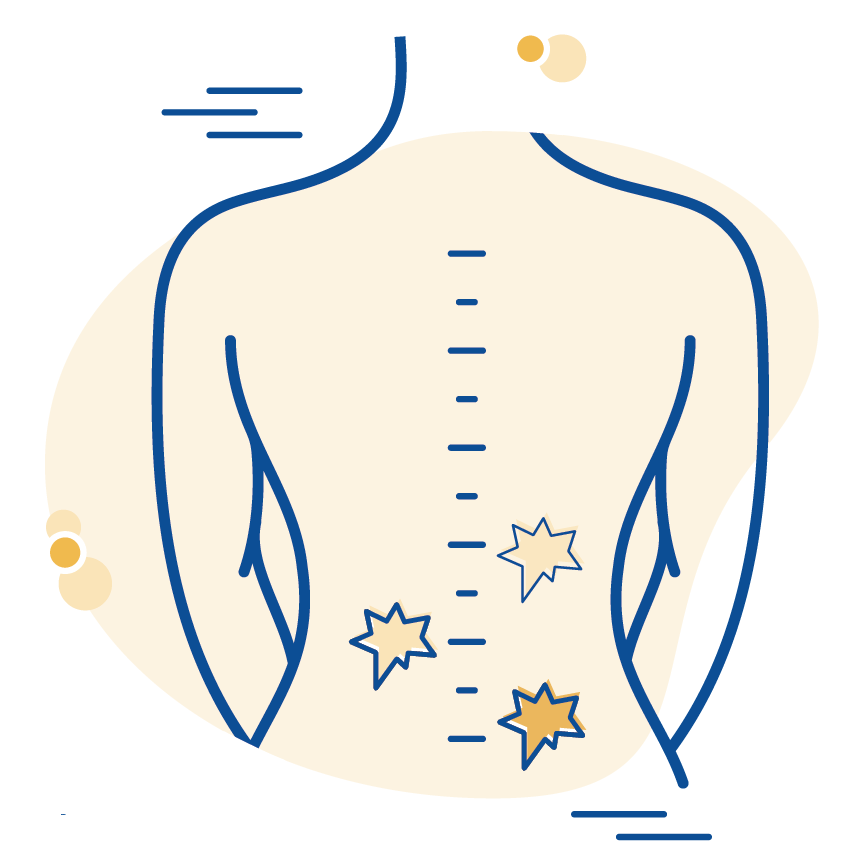 Hospital-acquired pressure injuries (HAPIs) are an undeniably important—and expensive—issue in healthcare today. This two-part series will explore pressure injuries from both a financial and clinical perspective, helping to improve patient outcomes and contain costs by reducing HAPIs.
THE PREVALENCE AND COST OF HAPIs
An Outlier in Quality Measurement Trends
Hospitals around the country have done an admirable job reducing hospital acquired conditions (HACs) in response to CMS's Hospital-Acquired Condition (HAC) Reduction Program. HACs as a whole have decreased by an impressive 13% since 20141, saving countless lives and billions of dollars in the process.
However, there is a negative outlier in this positive trend—HAPIs. In fact, HAPIs have risen by 6% while nearly all other HACs have declined.
2.5 million patients develop pressure injuries as a course of their care every year. Of those patients, 60,000 die from complications related to HAPIs, such as infections and sepsis.2
THE FINANCIAL IMPACTS FOR PROVIDERS
CMS and Providers Are Often at Odds Over Prevention
The debate surrounding HAPIs centers on preventability. Many providers believe that a significant percentage of HAPIs are a direct result of the patient's condition, not the quality of their care. Certain experts feel that in penalizing providers for HAPIs they can't prevent, they're actually being discouraged from improving HAPIs rates as a whole. The CMS disagrees with these arguments. It has classified HAPIs amongst the HACs that it considers ineligible for reimbursement since 2008 and has offered no indication of a change in policy.2
The financial loss from pressure injuries is staggering, costing the healthcare system between $9 and $11 billion dollars every year.
Stage 3 or stage 4 pressure injuries can cost anywhere from $20,000 to $150,000 and settlements for pressure injuries can cost up to $250,000. Considering these figures, preventing every HAPI possible should be a top priority for providers, but there are many factors working against them.
PRESSURE INJURY RISK FACTORS ARE ON THE RISE
Making HAPIs Progressively More Difficult to Prevent
A central argument against the inherent preventability of pressure injuries is the growing prevalence of patient risk factors. Age, obesity, comorbidities and increased acuities are all major risk factors for HAPIs. These risk factors have grown alongside HAPI rates and show no sign of stopping.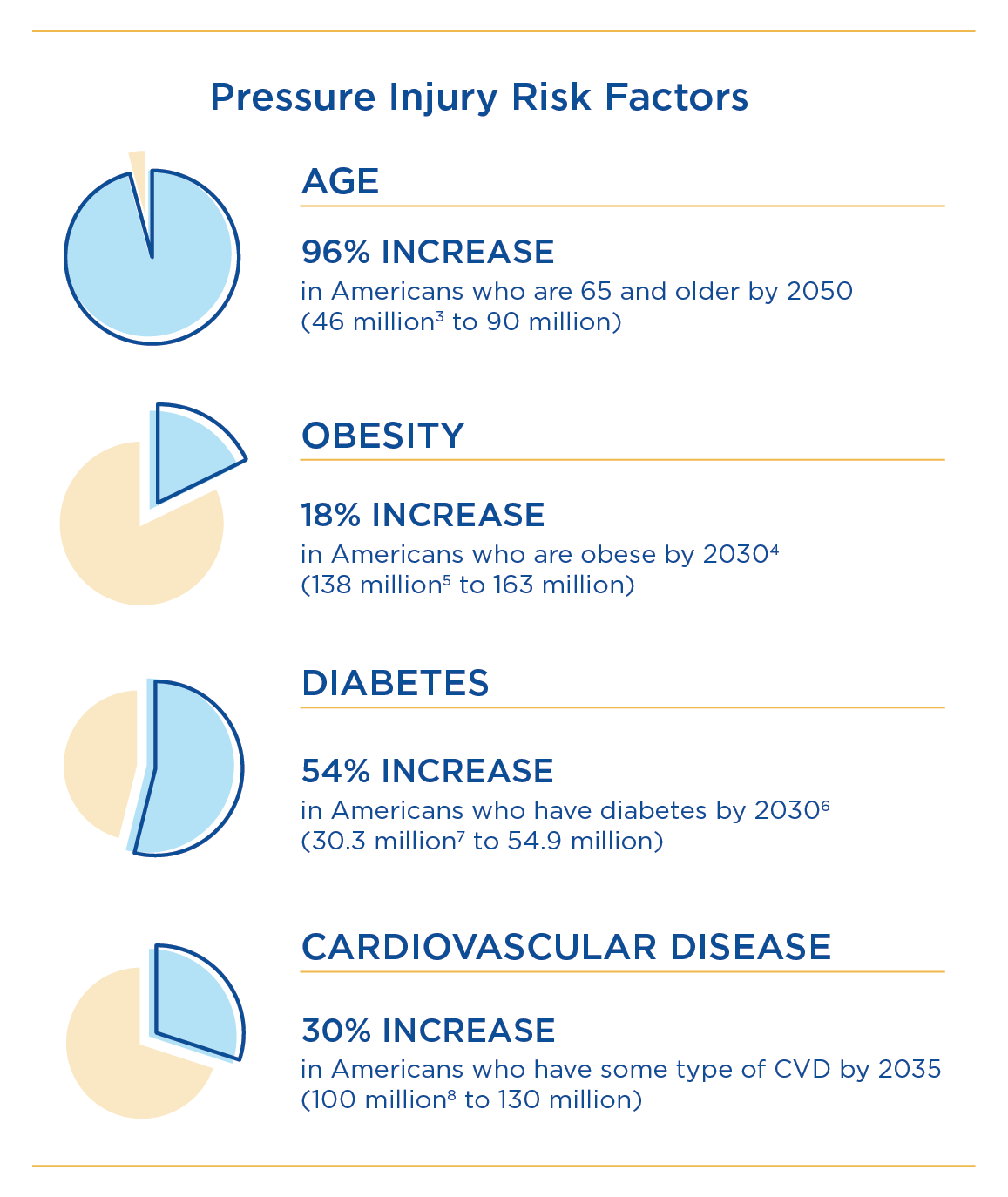 RISING PREVALENCE CALLS FOR BETTER PRESSURE MANAGEMENT
Improved Preventive Tools Can Help Counterbalance Higher Risk Factors
Pressure injuries can occur in as little as two hours. If patients are becoming even more susceptible, pressure management needs to be improved by any means necessary. The National Pressure Pressure Ulcer Advisory Panel (NPUAP) and other organizations have determined international guidelines for pressure injury prevention: Braden Scale, Repositioning, Nutrition, Support Surfaces and Moisture and Incontinence.
One simple and immediate solution is by improving table pads and covering fabrics. These standard pieces of equipment directly impact three of the six pressure injury prevention criteria.
CHECK IN FOR PART TWO: IMPROVING PRESSURE MANAGEMENT
In the second part of this series, we'll look into better alternatives to basic open-cell foams, which materials offer the best HPAI prevention in perioperative settings, and how to trouble-shoot common problems like replacing one piece of a multi-section table pad.
Improve Your Support Surfaces Right Now
Burlington Medical's selection of table pads and covering fabrics, as well as custom repairs all come at a lower cost—with faster turnaround.