Protecting Providers Around the World
At Burlington Medical, health is priceless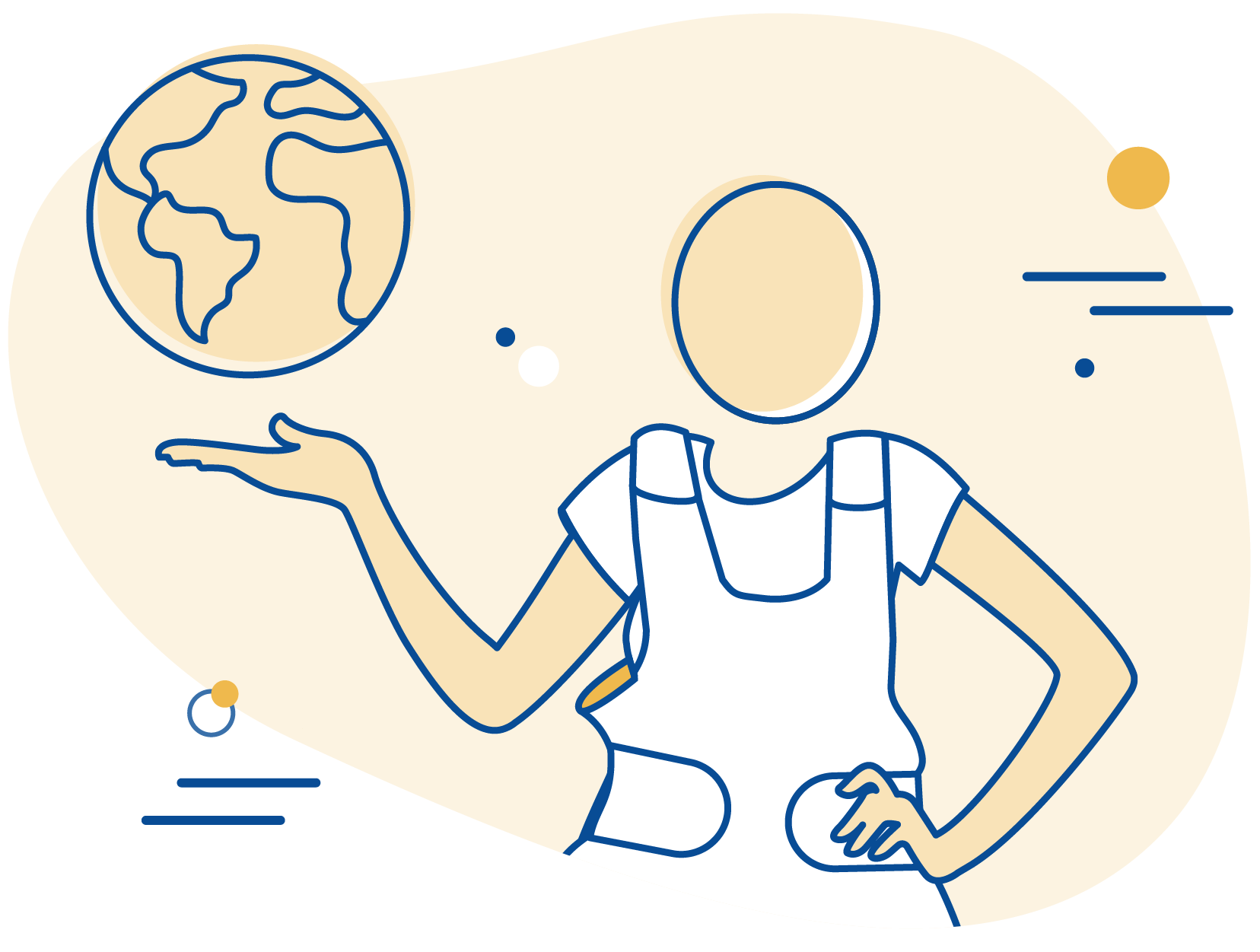 Our top priority is provider health, not profits. Many radiation specialists working in developing nations cannot afford to buy protective garments. By helping patients, they put their own lives at risk. That's why we team up with nonprofit organizations like RAD-AID and donate our aprons and equipment to their cause.
RAD-AID INTERNATIONAL

THE POWER OF MEDICAL IMAGING FOR LOW RESOURCE REGIONS
Radiology and medical imaging are essential to modern healthcare, saving lives through precision diagnostics and minimally invasive surgeries. But there are many areas of the world that are too economically challenged to develop the necessary infrastructure on their own, and that includes regions of the United States.
It's estimated that 3 to 4 billion people around the world could suffer or die because of lack of access to radiology, not the severity of their conditions.1
Founded in 2008, RAD-AID International has grown from a handful of volunteers from Johns Hopkins to a world-wide organization with more than 10,000 volunteers. Their teams of multi-disciplinary radiology specialists operate programs in more than 30 countries. They work with local providers and institutions to build the capacity for modern radiology programs, both in technology and training.
"In the United States, protection is mandatory and we are constantly working on improvements and new options for our customers. What seems so common place here can be a lifesaving luxury in other parts of the world."

Candace Vernon


Senior Sales Coordinator, Burlington Medical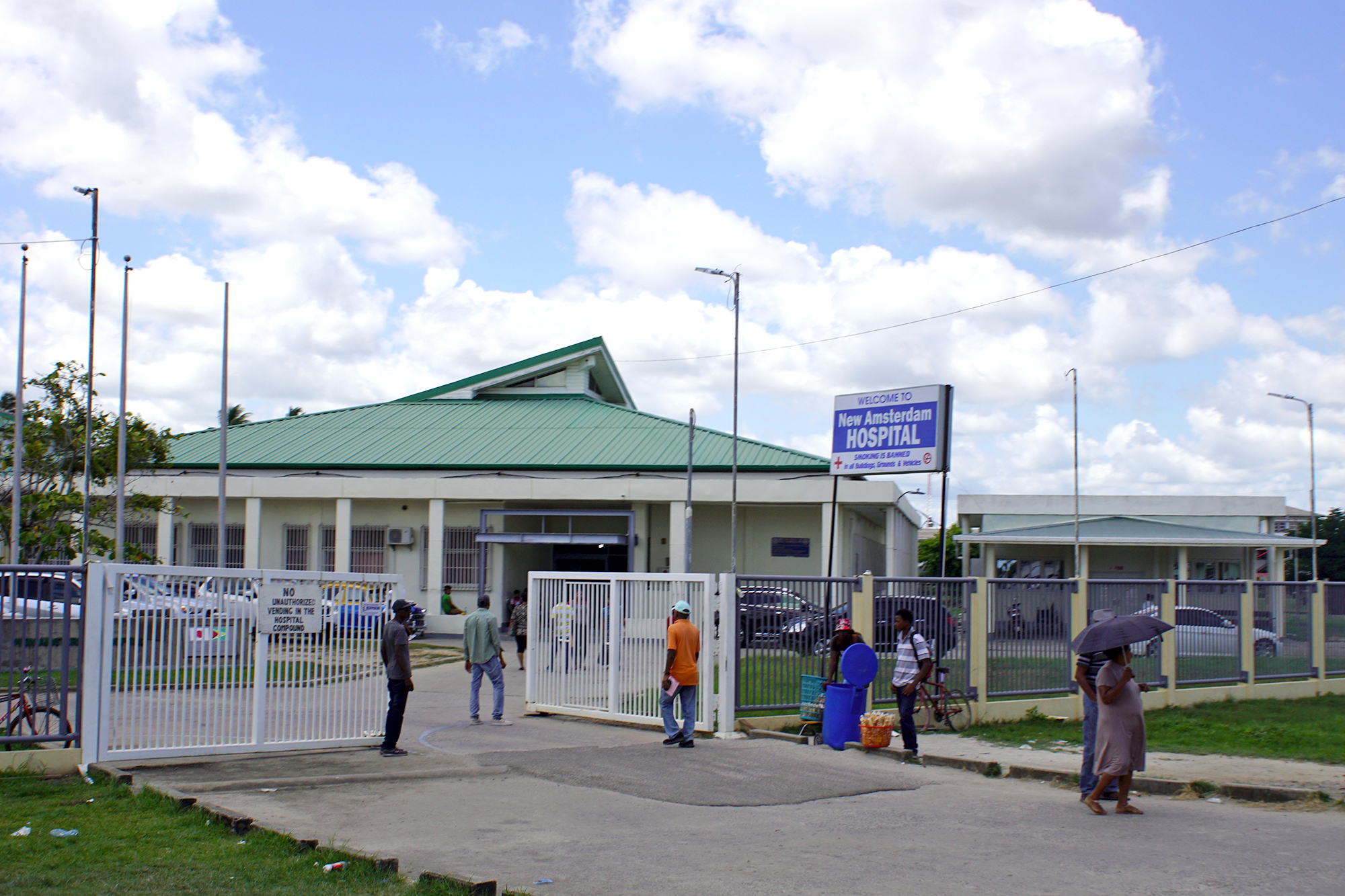 HOW BURLINGTON MEDICAL GOT INVOLVED
Although we give to a variety of organizations, our work with RAD-AID began by chance in 2018 when a representative reached out to us for donations. Since then, we've stepped up our teamwork and have provided the lead aprons and radiation apparel for specific projects.
"
Our donations of radiation protection aprons to RAD-AID go to people and places that typically would not have healthcare imaging technology at all, let alone the protection needed for those performing these procedures.
"

Candace Vernon


Senior Sales Coordinator, Burlington Medical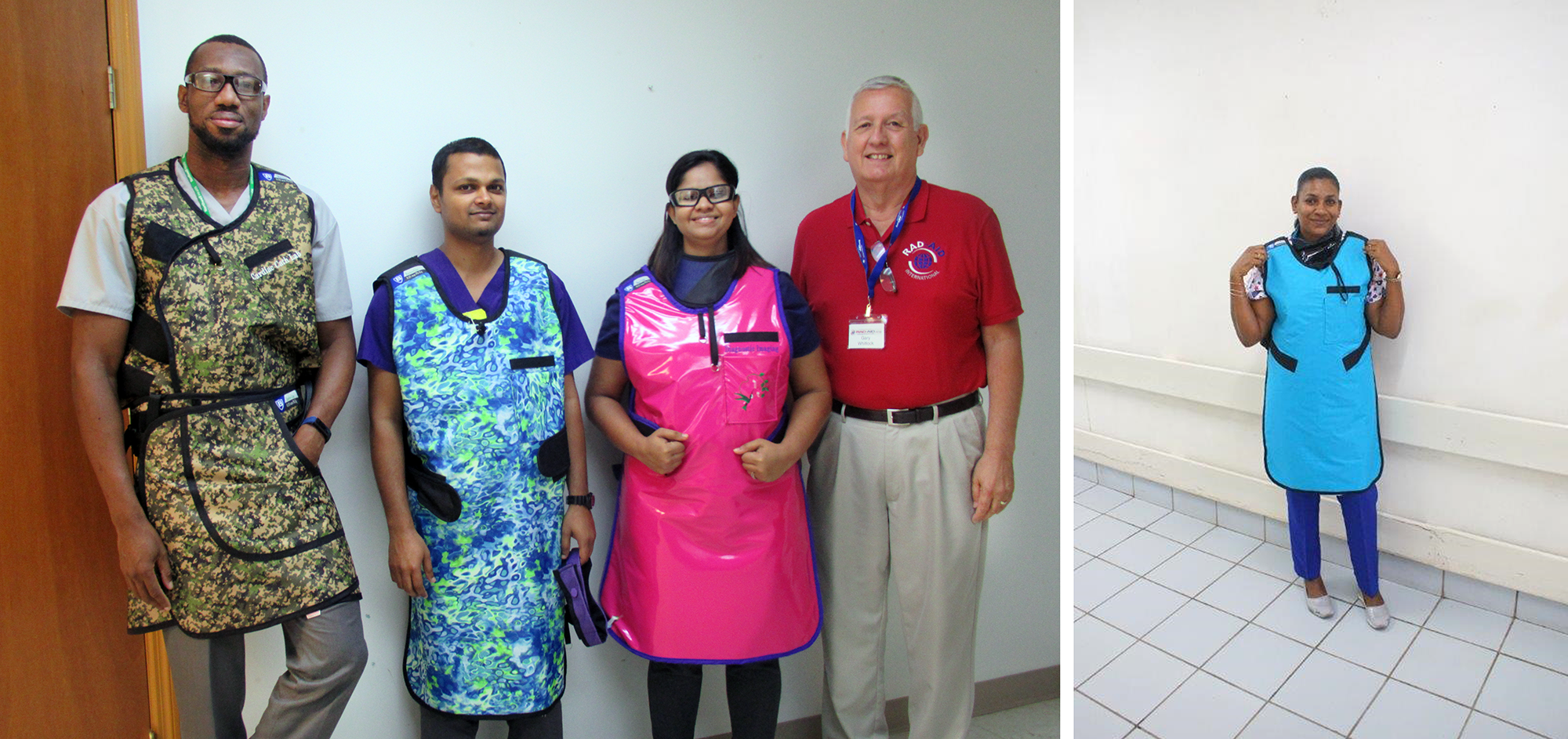 WHAT WE'RE HELPING RAD-AID ACHIEVE
The most recent trip we donated to was Gyuana in September of 2019. Gyuana has some of the lowest overall healthcare rankings in South America. Before RAI-AID began their program more than five years ago, Gyuana did not have a radiology residency program, CT scanners, health IT and adequate ultrasound services.
RAD-AID donated two new CT scanners to Guyana's Public Health Ministry and partnered with the country's largest hospital to launch the first radiology residency program. Over time, RAD-AID has provided technical assistance and training on a variety of disciplines, helped build and setup a radiology reading room, and developed a CT IV contrast program.
"
When the RAD-AID outreach teams leave, the radiology healthcare professionals in these communities are left with the tools and education to sustain a healthy radiology program. RAD-AID not only gives these low resource communities aprons for protection, but they also show them how to wear, care, clean and inspect their aprons, so they will protect for years to come.
"

Candace Vernon


Senior Sales Coordinator, Burlington Medical
Support RAD-AID
We're proud to donate more lifesaving equipment to the healthcare providers of Gyuana when RAD-AID makes another trip in 2020. Please visit RAD-AID's website and consider making a donation as well.
If you're a medical professional in the radiology space, including radiologist, nurse and radiation technician, or have any other skillset that could be helpful, consider volunteering!