Keeping Cooler in Your Apron
OUTLAST® HEAT DISSIPATION TECHNOLOGY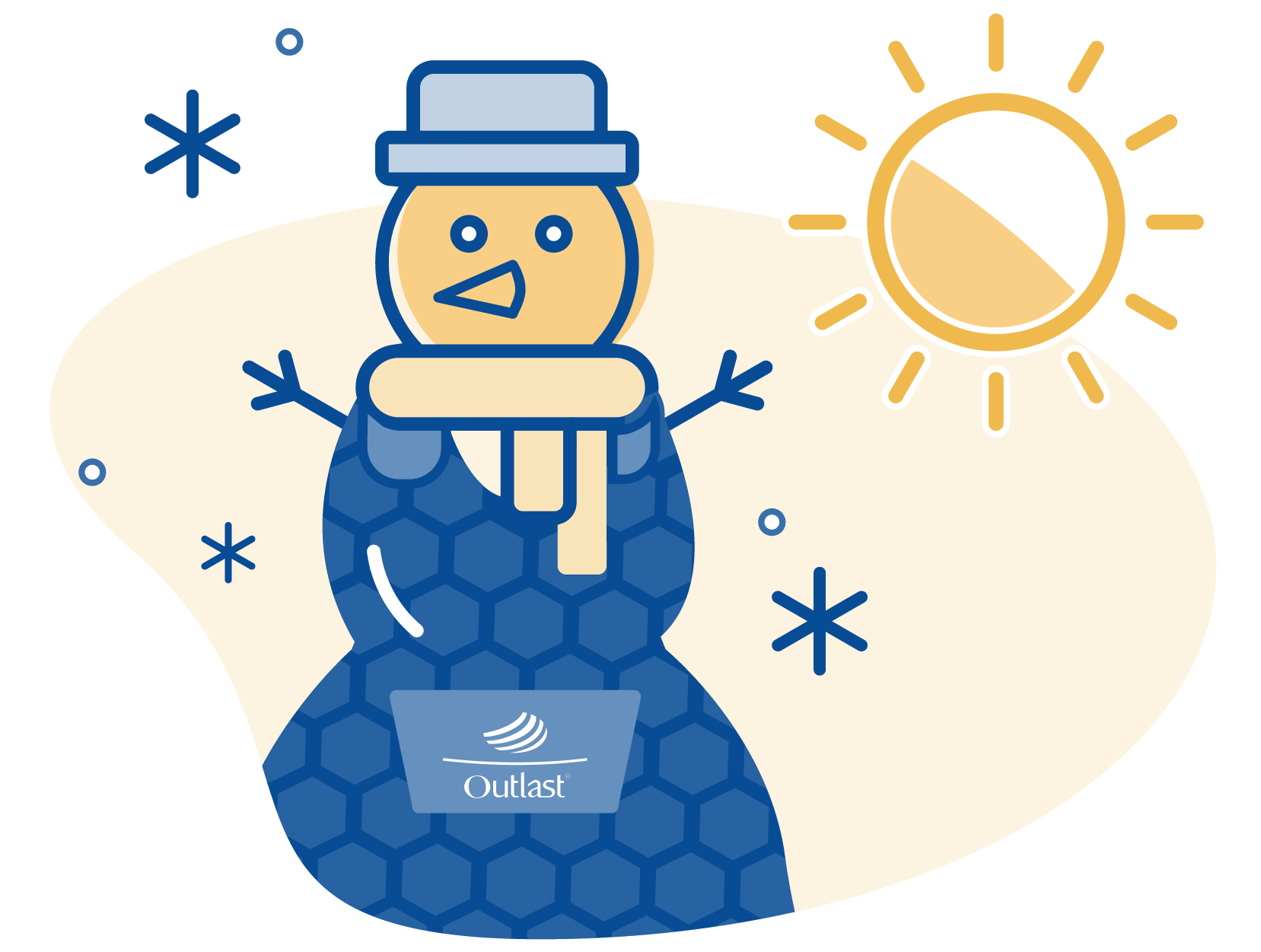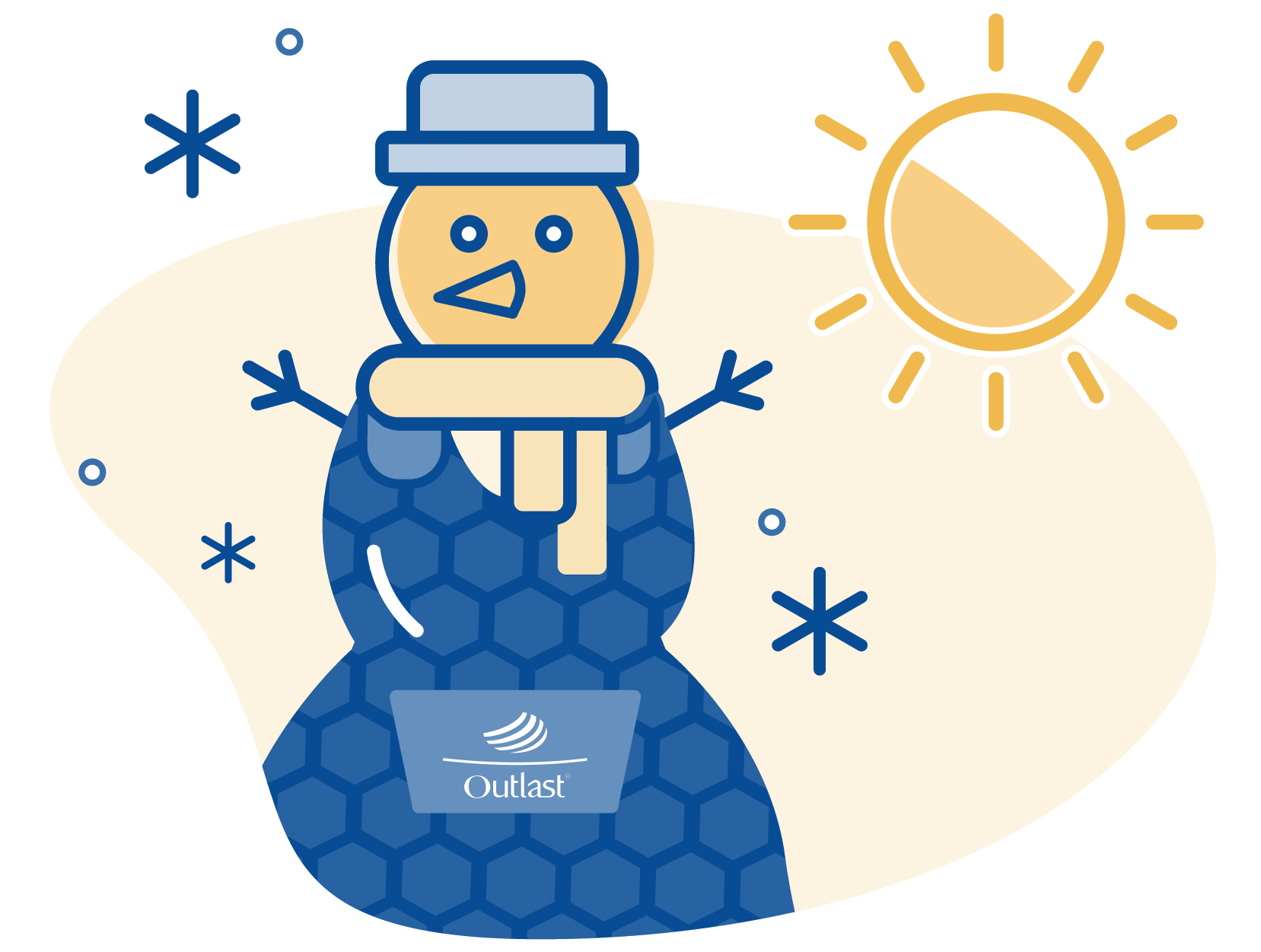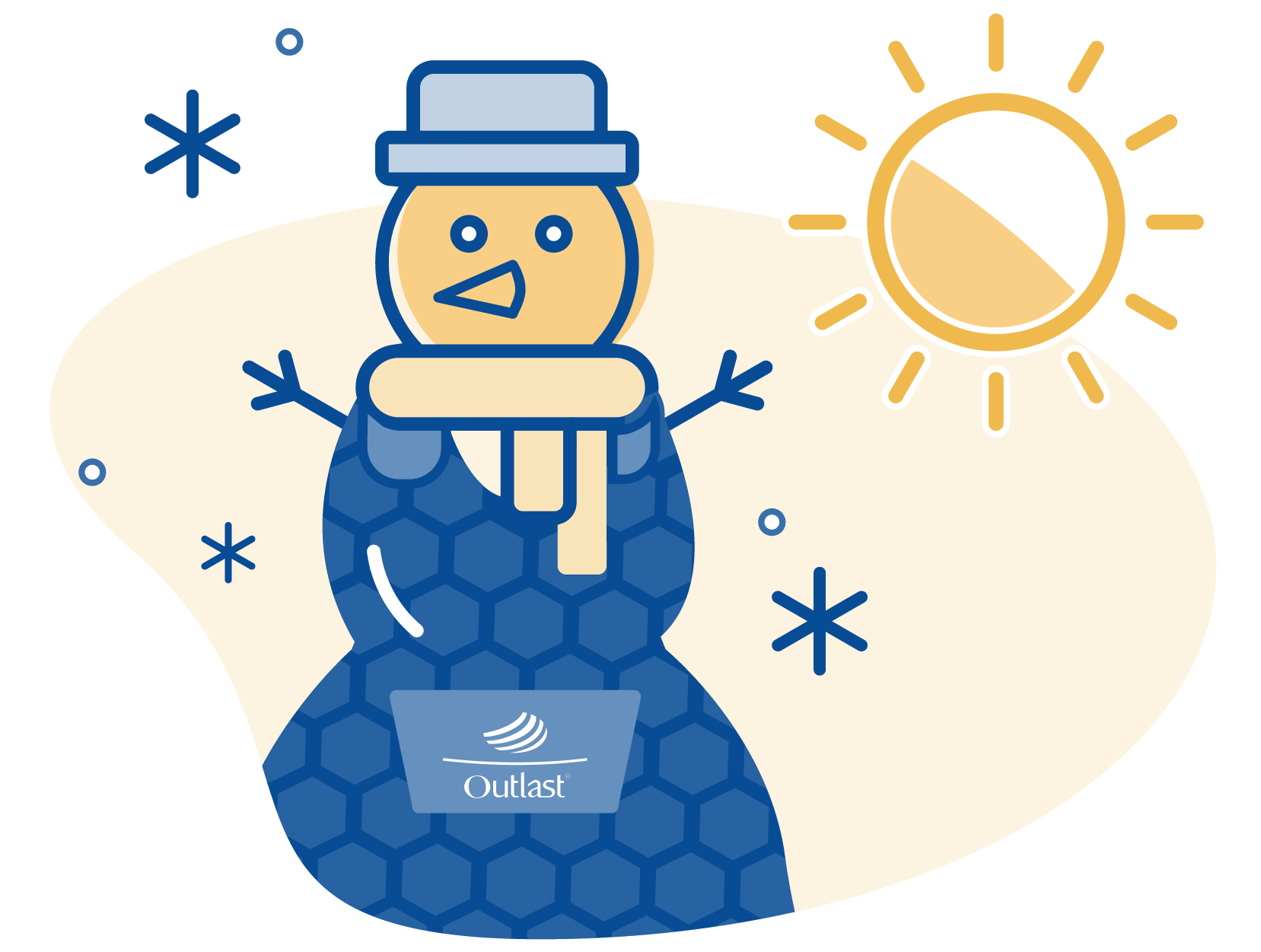 OUTLAST® HEAT DISSIPATION TECHNOLOGY
Our core mission is keeping providers healthy, but we're also here to make radiation safety as comfortable as possible. Outlast is a revolutionary fabric used to keep astronauts cool and dry in their spacesuits, and we're the only apron manufacturer to bring it to the procedure room.
WHAT IS OUTLAST?
Outlast is a high-tech fabric that absorbs and disperses excess body heat to maintain a balanced body temperature. By managing body heat, Outlast helps delay the onset of sweat, which helps you stay comfortable and dry.
WHAT MAKES IT DIFFERENT? REACTIVE VS. PROACTIVE
Standard lead aprons use traditional wicking fabrics that are reactive—they only deal with sweat and offer no control for temperature. After these fabrics trap heat and you start to sweat, the materials then react and transport the sweat away from your skin. You're still sweaty and uncomfortable, just a little less so.
With Outlast, the advanced fabric proactively absorbs excess body heat to keep you from sweating in the first place, helping you maintain a comfortable, balanced body temperature.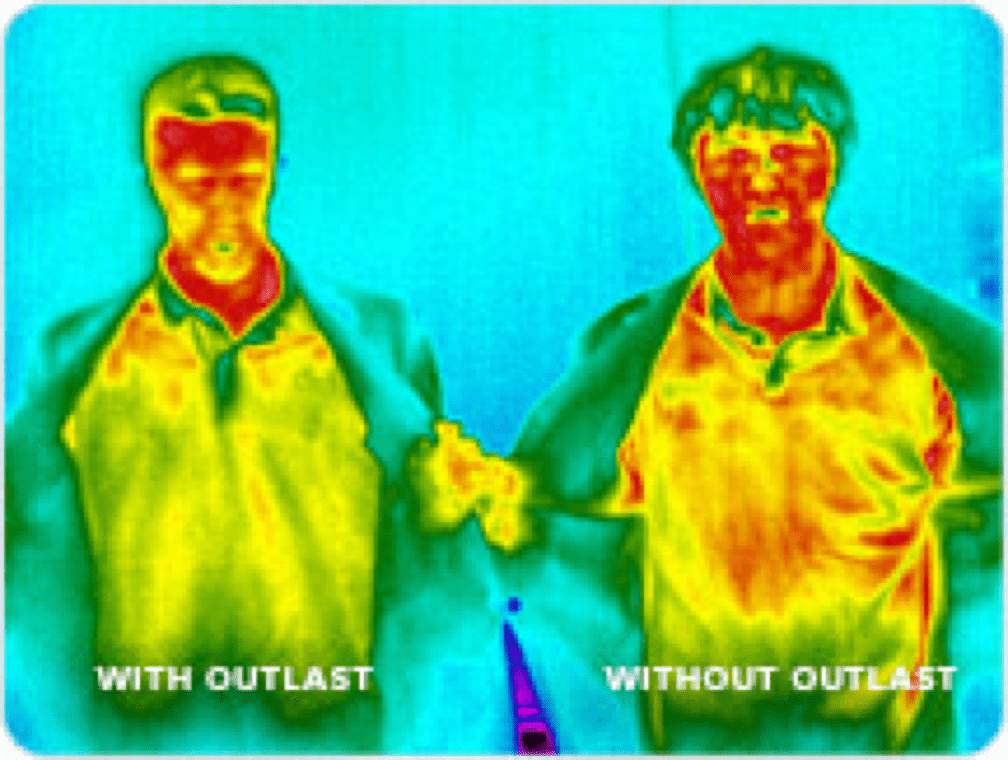 WHERE DOES OUTLAST COME FROM?
Outlast is exclusive to burlington for lead aprons, but it was originally used by NASA in space gloves. Outlast is a high-tech phase-change material—which means it absorbs, stores and releases heat.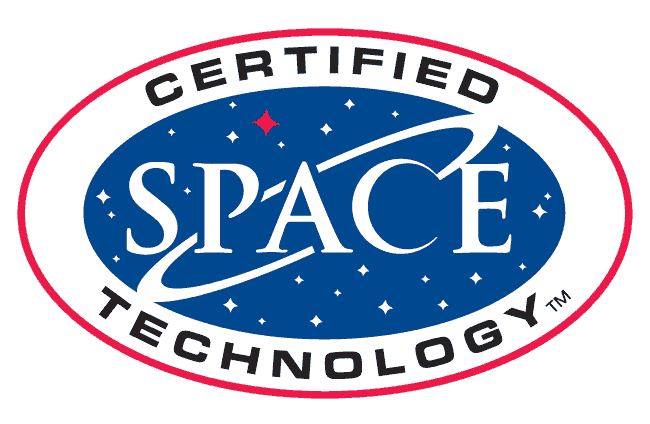 WHERE IS OUTLAST IN MY APRON AND APPAREL?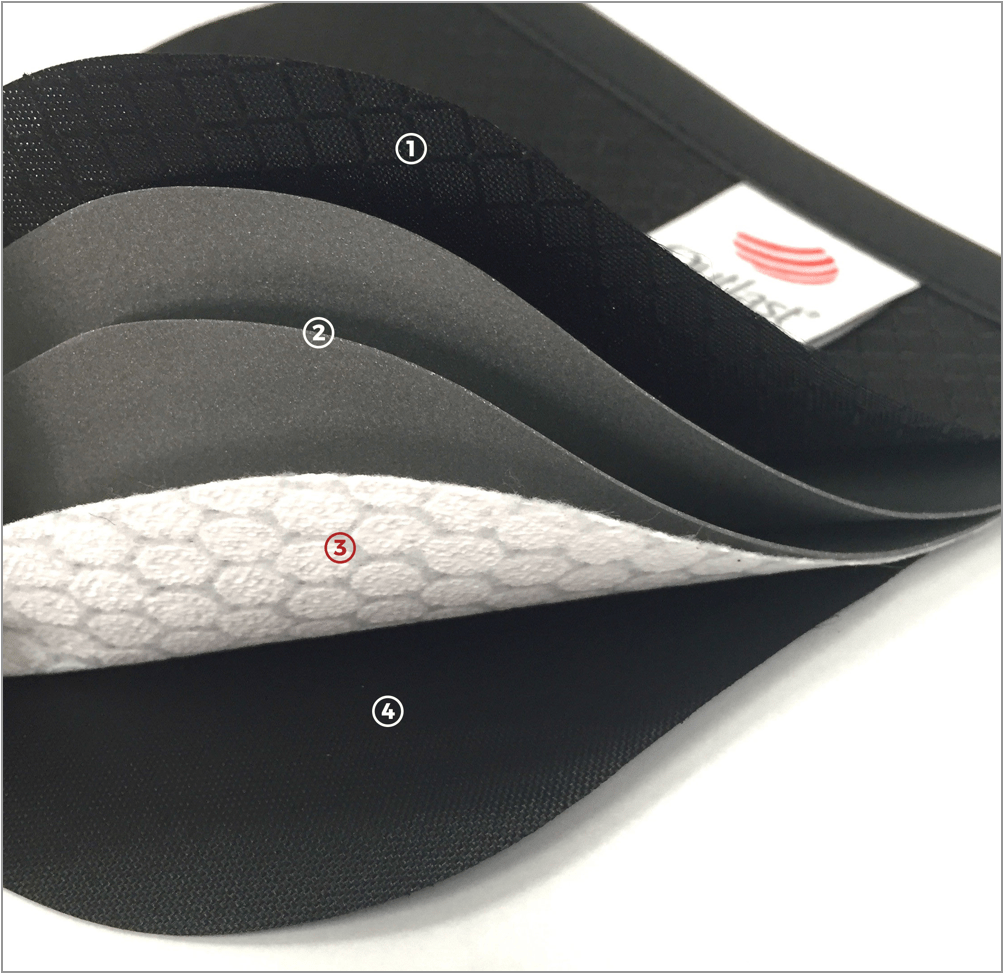 Interested in Adding Outlast to Your Apron?